INFINOX Review – A Broker For All Traders and Investors?
INFINOX
Summary
Read our INFINOX review at FStar Capital Forex and Cryptocurrency Trading blog, find the answer to your question "is INFINOX scam or legit" and much more! We have checked all the aspects of this broker and we recommend INFINOX for online trading. It is NOT a scam. You can sign up with INFINOX in the link below, or continue reading the full review.
An Overview of INFINOX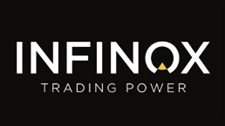 INFINOX was established in 2009 and is regulated by the Financial Conduct Authority of the UK (FCA). the Financial Services Commission of Mauritius (FSC), the Securities Commission of Bahamas (SCB), and the Financial Sector Conduct Authority of South Africa (FSCA). The business claims to be a global brand with operations in over fifteen countries.
For you to trade on, INFINOX offers a variety of instruments, such as equities, currency pairs, commodities, futures, cryptocurrencies and indices. In the disciplines of trading, finance, and technology, several awards have been bestowed upon the company and its affiliates. The most recent of these are Best FX Broker for 2021 from the Dubai Forex Expo, and Best CFD Broker UK 2021 from World Business Outlook Awards – both very prestigious titles that say a lot about how INFINOX handles its customers.
If we go by the material provided on its website, the company has quite a glamorous broker profile. This, however, does not prove INFINOX is not a hoax. No brand will brag about its flaws to the public. That's why you should read our review.
INFINOX Platform
All of INFINOX's clients have access to the industry-standard MetaTrader 4 and MetaTrader 5. But it doesn't end there. INFINOX also provides the CQG desktop platform, a customized solution for professional clients looking to make more of their trading experience. Here are some things you need to know about each platform:
Metatrader4: It is a standard financial trading platform in the industry. Place and manage your deals with tools that are designed to help you trade more efficiently.
Metatrader 5: The most powerful platform is MT5, a more advanced version of MT4 that includes advanced charting, orders, and a bigger array of indicators.
CGQ Desktop: Because this platform is fully web-based, it can run on any computer. It's also newer than the traditional MT4 version, featuring a more modern and user-friendly UI.
Aside from this, it is very important to note the IX Social tool, developed by INFINOX. IX Social is a social trading tool that allows you to share ideas and join groups. That way, you can also learn from professional traders and copy their orders, if you wish.
Tradable Assets

The company supports approximately 300 tradable assets, including:
Forex: The most popular way to trade CFDs is through forex. It is the most widely used method for newcomers to enter the world of financial speculation.
Indices: Indices are a way to trade on a regional index's total value without having to look at individual companies or equities.
Commodities: World events have a big impact on commodities, therefore turmoil or violence in an oil-producing country might cause oil prices to fluctuate. Commodity trading is especially attractive when other markets are stagnating or declining.
Equities: Trade stocks in some of the world's most recognizable firms and brands. Trading CFDs enables you to trade market movements without paying the high charges associated.
Futures: Futures are used by traders all around the world to manage risk and explore opportunities in rapidly changing markets.
Crypto: These assets have taken the world by storm in the past few years, and it is good to know that INFINOX enables responsible CFD trading on leading and promising digital tokens.
Learning Materials
On its website, INFINOX provides educational materials. It offers several articles and blogs that help its clients stay on top of market movements.
It also has various explanatory articles that teach traders everything they need to know about trading, from spreads to CFDs. INFINOX has a good selection of learning materials, but you will probably need to do some studying on your own before you start trading CFDs, if you are a newbie with no experience.
Pros
Over 20 languages are supported.
Numerous financial systems are available
More than 300 financial CFD instruments for you to trade on
Mobile  app with many features
Cons
The support service is only available 24/5, though according to the company, it is in the process of expanding to 24/7.
The Bottom Line
Based on the overwhelmingly favorable comments from most traders, as well as the platform features and excellent conditions this broker has, it's clear that INFINOX is among the good ones. Traders should look into this broker not just because of its reputation, but also because of the unique services it provides. We can certainly expect more from them in the future.