ActivTrades Review – Is activtrades.com Scam or Legit?
ActivTrades
Summary
Read our ActivTrades review at FStar Capital Forex and Cryptocurrency Trading blog, find the answer to your question "is ActivTrades scam or legit" and much more! We have checked all the aspects of this broker and we recommend ActivTrades for online trading. It is NOT a scam. You can sign up with ActivTrades in the link below, or continue reading the full review.
ActivTrades Review

ActivTrades joined the trading industry in 2001. It has its headquarters in the United Kingdom. Over the years, it has gotten lots of awards for the excellent services it offers. It provides its clients with one of the highest existing leverages and adequate knowledge to trade successfully.
Traders have different expectations from brokerage sites. Everyone should know the quality of service they wish to get from a broker before starting the hunt for one. This review outlines the features of this platform and the benefits this broker offers traders.
Features Of ActivTrades
| | |
| --- | --- |
| Execution time | 0.004 seconds |
| Accessibility | Desktop, mobile, and tablet |
| Account creation process | Simple |
| Automated trading | Supported |
| Forex and CFD Trading | Supported |
| Security | Strong |
| Trading Software | ActivTrades, Meta Trader 4 and 5 |
| Awards | 6 |
Execution Time
The time taken for the execution of trades on this site is about 0.04 seconds. Trades are executed within the expected time. There are no time lags or losses due to poor timing. They have one of the fastest order execution rates in the industry.
Accessibility
ActivTrades is a very accessible site. Traders can execute their orders from their mobile phones, tablets, or desktops. Several browsers can be used to access the website but the most commonly used is the chrome browser.
Apps are available on the Google Play and Apple app store for traders who would prefer trading from the app. This broker has a team of resilient professionals dedicated to improving the conditions of their trading platform.
Account Creation Process
Creating an account will only last a few minutes. Type in the website address in a browser of your choice. You will be taken to the site's homepage. Scroll through till you find the signup button and click on it.
Some columns will be displayed where you will be asked to fill in your first name, last name, and email address. A link will be sent to your email address. To complete the first part of the process, go to your email and search for the message sent to you. The link will be embedded in the email. Click on it.
The next page will be a confirmation page. This proves that your email has been verified. The second part includes submitting documents that prove your address and identity. Go to your profile. A button showing an incomplete profile will be located at the top. Select it.
Provide the extra details demanded like address, country of residence, nationality, and so on. After filling in the details, submit a government-issued ID and a proof of address document like a water bill, light bill, or bank statement. The documents will be checked thoroughly by the team in charge. If your document passes their criteria, your account will be verified.
Going forward, no restrictions will be placed on the account. The trader can fund the account and start trading.

Automated Trading
Many traders find the trading venture profitable but worry about the amount of time it consumes. Advancement in technology has created room for traders to get rid of the time-consuming process of manually executing trades. This is a feature available on ActivTrades.
Bots are integrated into the system and on every account. All traders can opt-in for this when they desire. Instructions are given to the bots and trades are executed based on the provided instructions. The frequency in which the trades are executed is superb. Lots of traders have been able to increase their daily and weekly yields from the market with the aid of this feature.
Traders looking for a broker that allows automated trading can settle for this broker as this is one of the awesome features it has. The cool part is the consistent upgrades made by the broker's specialist team aimed at improving the trading environment.
Forex And CFD Trading
This platform is the perfect place for Forex and CFD traders. They are equipped with the right experience to provide an intuitive platform to meet the needs of traders.
Due to the delicate nature of CFDs and the sensitivity of trading forex, the platform put a team in place to ensure the site is always in the right condition. They offer a very competitive order execution speed and low spread. The big fear of increased spread in cases of increased liquidity is not harbored here. All protocols are in the interest of traders.
When it comes to granting leverage to traders, they offer one of the best leverage ratios. To help traders manage the risks that come with trading with large amounts, they have made lots of tutorial guides and courses. Traders have access to the right resources to make the best trading decisions.
Despite all of this, they have a very clear warning on their website letting CFD traders know the risk associated with handling high capital trades. They emphasize that traders should have the right knowledge and skill before taking this route.
Security
Security manifests in a lot of ways when it comes to trading and investing with a broker. The very first thing a user might worry about is the personal details that have been submitted on the website during the account creation process. No doubt, there have been cases where companies lost client data and it landed in the wrong hands. This can not happen on ActivTrades.
As stated before, this platform is powered by the best available technology and they are constantly improving. They are practically doing their best to ensure such never occurs. Then the issue of account hacks. Traders and investors are strongly warned against disclosing their account details to anyone. All users enter strong passwords before their accounts are created. The prompt on the website is to select a combination of letters, numbers, and special characters. This way, the security is tight from the trader's end to the broker's end.
During the execution of trades, some traders find it difficult to be at peace because the network may become poor at some point or their trades may not be executed at the right time. During one of its recent upgrades, the platform opted for one of the best cloud servers. Traders from countries in which they operate can open the website and trade easily without having to worry about the effectiveness of the network or the broker's cloud server.
In the aspects of fund security, they follow the mandated industry practice. The funds deposited by clients are stored in accounts separate from the company's fund.  When trading on this platform, you cannot help but feel that you are in safe hands.
Trading Software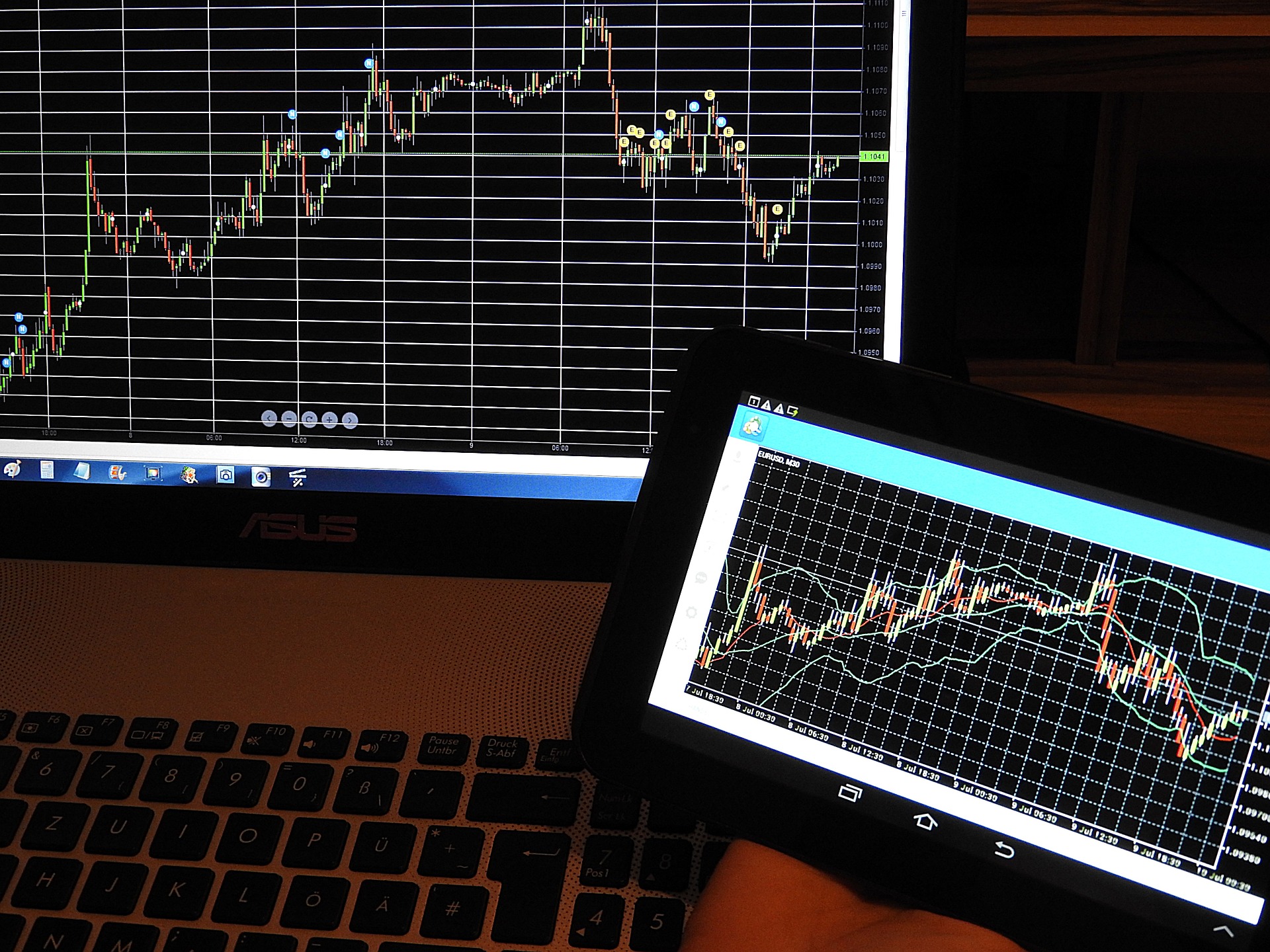 Thanks to the sophisticated tech team, this platform has its own trading software  ActivTrades. This is unlike a majority of brokers that solely rely on the software provided by third-party services. It is a true reflection of the strength of technology it employs.
This broker partners with the necessary service providers so long as their traders get the best treatment. Aside from its trading platform, one of the most popular trading software MetaTrader has been incorporated into the various accounts available. Traders can decide to trade with any of the softwares available.  Either the activtrader software, meta trader 4, or meta trader 5.
Each of them has proven to be very efficient in the initiation and execution of trades.
Awards
Only a few brokers can boast of awards they have gotten in recognition for their services. While awards may not be a complete sign of excellence, it takes hard work, persistence, and perseverance to be recognized and presented an award.
ActivTrades has been given several awards with different titles. Some of them include the award for best service in the trading industry, best in offering customer support, the best broker for trading Forex in the UK, and best when it comes to order execution.
A quick assessment of the platform will prove why it was found deserving of all of the above titles.
Demo Account
The demo account is a virtual account that comes with a virtual portfolio. It was created to provide a trading environment for beginning traders that are still scared of testing the actual market due to the losses they may incur.
This account type has all the properties of a live account except that there are no real losses or gains. Beginning traders can take advantage of this to perfect their trading skills before funding a real portfolio for trading. Intermediate-level traders who are not so confident about trading with high capital can use the virtual account to boost their trust in their skills. The virtual account offers traders a high capital that can meet this need.
Also, traders who wish to change their trading approach can test new strategies here before trying them with their real accounts.
Payment Channels
This is one of the important features traders should consider before selecting a broker because the channels available will decide the pattern of deposits and withdrawals. ActivTrades partners with several big payment gateways that operate in many countries across different continents. So long as ActivTrades functions in your country, you will find a channel that suits you.
Some of the channels supported are Sofort Banking, Visa, Mastercard, Skrill, Neteller, Bank transfer, Maestro.
Regulation
This broker is regulated by Financial Conduct Authority UK. It has its headquarters in several other locations and each of them has obtained a license from the governing bodies in which they reside.
Their activities are under continuous assessment and they are accountable to the governing bodies. Although ActivTrades calls itself a reputable broker that is ever transparent in all its dealing, external supervision makes it easier to trust them. All of its practices are industry endorsed and they do not operate outside limits stipulated by law.
Customer Service
The efficiency of its customer service has helped it bag lots of amazing reviews from users and critics. Some time back, it was given the award for broker with the best customer service. Despite the recognition, they are zealously obsessed with improvement.
The agents in this department are well-trained communication experts that exhibit the highest level of professionalism. They are very patient and attentive in listening to customers as they lodge their complaints. Once the problem has been brought to their notice, they inform the sections in charge to rectify the issue.
They accept phone calls during certain hours. The phone number to call is given on the website. An email address is also provided so that users can report their problems via emails as quickly as possible.
FAQs
On the website, there is a section tagged as FAQ. This part of the website contains questions and answers. Some of the questions are things that traders are likely to ask. Others are issues that have been reported to customer care and a guide on how to walk through it is published.
When it comes to accounting creation, verification, or clarification on the way the platform is run, there are so many answers published in this regard. Traders that face issues when using the site can navigate to this section of the website to find a possible solution. Where the FAQ section does not suffice, the customer support department can be contacted for immediate solutions.
Education
Aspiring traders who do not know where to start and have no one to guide them can turn to ActivTrades to get adequate lessons and the support they need. This platform has so many resources for traders. They are organized to help traders ascend the knowledge and skill ladder easily.
There are books, courses, and tutorial guides for beginners, intermediates, and professional traders. Each resource is well organized to take you from the current step to the next. They also routinely organize webinars for traders. The programs are arranged in ways that traders from anywhere in the world can attend. Experts and industry professionals grace every conference and very crucial topics are discussed. Most traders leave this webinar with an updated knowledge base and better strategies they can employ to scale up.
One distinguishing factor between ActivTrades and other brokers is the kind of coaching they offer. Traders can take courses in groups or request for one on one coaching sessions with an expert. Everything is set up in a way that whatever you may desire as a trader is readily at your disposal.
Market Analysis
All the markets are constantly changing. How they are left at night is not the same conditions presented at dawn. This makes trading difficult sometimes because it can be hard to decipher how to adjust to the ever-changing environment. The platform is highly in tune with trader's needs and provision for market analysis has been made since its inception.
Experts are given the responsibility of assessing the market. These assessments come in the form of articles, guides, and predictions with graphs and charts to back them up. Although this may not completely cover individual analysis, it is a wonderful starting point. The articles are published constantly and traders can easily read them up to get acquainted with the latest changes before moving to place new orders.
Indicators
The most effective indicators are available on this platform. The features are built into every account. Traders can make swift predictions easily before placing or closing their trades. The indicators are very sensitive to market changes and can be relied upon. However, it is important to note that no indicator is 100% accurate. The most a broker can do is provide the best indicators so that traders can combine their strengths to obtain the best predictions.
Trading Tools
ActivTrades provides the best trading tools ranging from forex calculators to charts for all instruments and graphs. The success of trading is strongly tied to the efficiency of choices made. This platform believes that traders can make the best decisions if the best tools are available to them. During each upgrade, the tools are revised and the good ones are replaced with better ones.
Negative Balance Protection
Even the most experienced traders are not prone to mistakes. It is crucial to go with a broker that will cover for you in the case you make a wrong choice. This kind of insurance makes it easy to trade with confidence.
This broker falls in the category of exchanges that provide their clients with negative balance protection. When your initial investment is exhausted, the features put in place will alert you to close your trades and make moves that protect you from entering the debt zone.
Hidden Fees
One of the biggest threats to a trader's profit is the hidden fees brokers charge disguised as spread and other charges. This is an ugly practice among some brokers. A broker like ActivTrades values honesty and transparency. When trading on this platform, all fees charged are shown to you before they are deducted. This put you at the top of your trading game. Above all, you can feel safe trading knowing that the broker you have entrusted with your funds would not cheat you in any way.
Conclusion
ActivTrades is a multi-award-winning broker. It handles thousands of trades daily. They have been in the business of providing traders with the best possible trading services for about twenty years and they remain dedicated to the goal.