ETX Capital Review – Is etxcapital.com Scam or Legit?
ETX Capital
Summary
Read our ETX Capital review at FStar Capital Forex and Cryptocurrency Trading blog, find the answer to your question "is ETX Capital scam or legit" and much more! We have checked all the aspects of this broker and we recommend ETX Capital for online trading. It is NOT a scam. You can sign up with ETX Capital in the link below, or continue reading the full review.
ETX Capital Review

ETX Capital was founded in 1965 in London. The company initially focused on mortgage bonds before launching TradIndex in 2002. TradIndex is the retail derivatives arm of the parent company before it was rebranded to ETX Capital. ETX is an acronym representing the services that the company offers its customers which includes Electronic trading, Telephone and also eXecution. In this article, a review of ETX Capital will be done which will inform you about ETX Capital.
ETX Capital is a firm committed to providing best of service to the customers. They have over 55 years of experience in the financial sector, and they are one of the most trusted brokers in the world due to their long history of excellence. They are trusted by over 55,000 clients who use their platform for trading. This isn't surprising because ETX Capital provides a platform that is designed to cater to different kinds of traders and hence it is trusted by many traders.
ETX Capital has expanded to Europe, Asia and Russia in the past few years reflecting a dedication to growth and development and desire to cater to a variety of traders from different countries and with different languages. The firm launched a German language version of its trading website in 2010 which meant that German speakers can benefit from its platform designed for them.
Contract for Difference
Contract for Difference (CFD) is an arrangement between two parties in financial derivatives trading, to trade based on differences between the opening and closing trade price of financial instruments. It does not involve the physical goods or securities.
Contract for Difference allows short term trading by investors over the direction of securities. Trading of Contract for Difference is usually by experienced traders and is more common in foreign exchange and commodities products. Contract for Difference allows for margin trading which implies that trader only needs to deposit a small part of the contract.

Profit while trading CFDs is made by the buyer, if the closing trade price is higher than the opening trade price, then the seller will have to pay the buyer the difference. On the other hand, the seller makes profit if the closing trade price is lower than the opening trade price, as the buyer will pay the difference.
Spread Betting
Spread betting is another derivative trading strategy in which traders bet on whether an asset's price will rise or fall. This is done using the prices determined by the broker without the traders actually buying the underlying asset such as a stock or commodity. It is a strategy that allows traders to bet on the financial market and its direction without the underlying assets.
Spread betting offers some advantages over investing directly in the stock market for example. One of the advantage of spread betting is that it is commission free and this means you can keep more of your hard-earned money. Also gains from spread betting is not taxed in the United Kingdom and some other European countries, which implies that you can keep your money if you are among the lucky ones from those countries.
Another advantage of spread betting is it allows margin trading. This means that they could generate more profit with less money than they would have if the traders invested directly in the underlying asset e.g. stocks.
The downside of spread betting is that while margin trading allows the possibility of greater profit if the bet is right, it also implies a greater loss to the trader if the market goes against the bet. The risk associated with spread betting could  e reduced by initiating a stop loss and take profit order. This will help manage the risk the traders face and ensure some degree of protection. Spread betting is still banned in the United States of America, and this is ironic because spread betting was developed in the United States of America by Charles K. McNeil in 1940.
Trading conditions and cost
ETX Capital offers traders leverage for trading Contract for Difference and Spread betting on over 5000 markets including forex, stocks, commodities, indices etc. The leverage is offered is 1:30 for retail clients, while professional clients can leverage up to 1:500. The minimus spread offer is 0.6 pips in forex and this is without commission, while indices starts at 1 point.
Regulation
An important criteria to assess a brokerage company is to know if the company is regulated, and if they follow the rules and regulations that guide the industry to ensure an optimum outcome for everyone. One of the requirements to get licensed as a broker is that customer money should be kept in segregated accounts in banks. This means if you trade with a licensed broker, you can have peace of mind about the safety of your money.
ETX Capital is regulated by United Kingdom Financial Conduct Authority (FCA) and hence have full authority to provide the services that they do. The firm is also registered with the South African Financial Sector Conduct Authority (FSCA). ETX Capital also belongs, as a member, to the London Stock Exchange.
On the website of ETX Capital, there is a warning to visitors about the high risk or losing money while trading Contract for Difference and Spread betting. It is said that 73.18% of retail investor accounts, that engage in trading Contract for Difference and spread betting, lose money. Hence, it is advisable to fully understand the mechanics of Contract for Difference trading and spread betting before engaging in them. It is also prudent to ensure that the degree of risk being taken should match the amount of money loss that can be tolerated by the trader.
Awards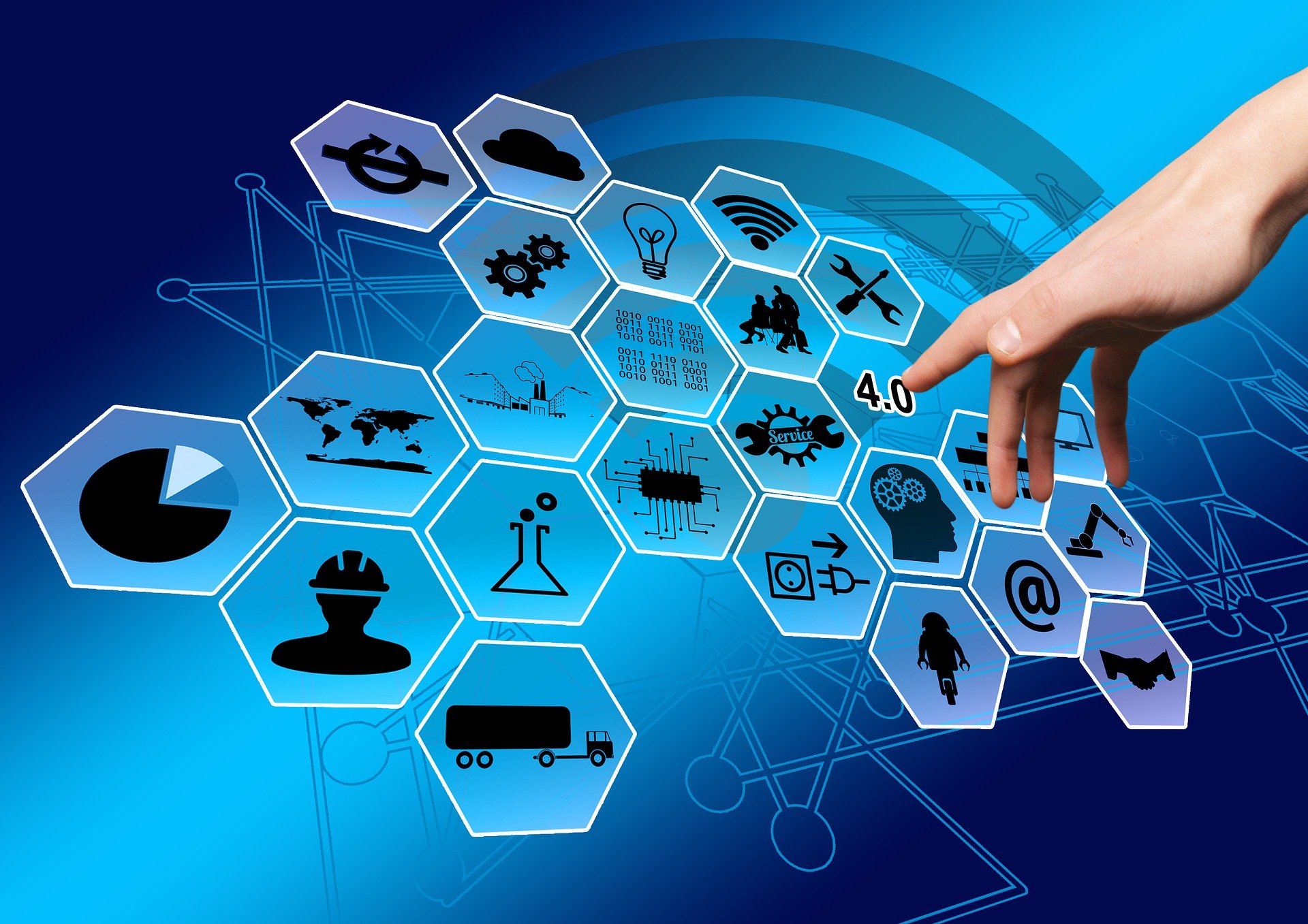 The quality of service provided by a company in an industry could be reflected in the awards and accolades that the company wins. ETX Capital has a long history of excellence while providing a great platform for traders to trade. ETX Capital has won multiple awards over the years in recognition of its distinction from competitors and reflection of its performance. Some of the awards won include:
2020 Best Forex Trading Support – Europe
2020 Best Mobile/Tablet Application
2019 Best Trading Education
2019 Best Trading Tools
2019 Best Trading for Professionals
2019 Best Trading Platform
2018 Best Trading Education
2018 Best Trading Platform
2018 Best Forex Trading Platform
Personal Service
ETX Capital is a boutique trading company that provides personalized and tailored service which gives a great trading experience to traders. ETX Capital is a company that seeks to understand its customers and their needs, and then seeks to provide a unique and individualized service.
ETX Capital offers various levels of service that are suitable for different kinds of traders. The levels of service offered are:
Standard: To maintain standard service with ETX Capital, you are required to maintain a balance of €100 while being allowed to make free deposits and free withdrawals from your account. While opening a new account with ETX Capital, you can assess support from a dedicated New Account team.
You also have access to educational resources and online trading courses which will help improve your knowledge of trading. You will have access to trading content and receive market alerts and events in your inbox. Likewise, you will also have access to Client Services Team.
Premium: To maintain premium service with ETX Capital, you are required to maintain a balance of €10,000+. With premium service, you get all the benefits of standard service and also you get a personal relationship manager. Your personal relationship manager can provide market news and data, and top quality third party technical analysis.
The manager will be your contact for queries and information that you need, and can give you to new products before others and lower trading costs. You liaise with the manager to decide which of these extra services you are interested in and what your personal preferences are.
Professional: To qualify as a professional trader, you need to meet at least 2 of 3 criteria: have over €500,000 of liquid assets, must have relevant experience in the financial services, and must have traded at least 10 times in each of last 4 quarters.
As a professional trader implies that you can have products and trading conditions tailored to meet your needs in addition to benefits gotten by premium clients, though with a lower margin rates.
High Net Worth Equities: This is for traders majorly interested in trading Equities and Options. You get service by a special Equities desk that caters to your need, in addition to the service benefits of a premium client.
Education
Trading ducation is an important service that should be offered by brokers for their clients. Unfortunately, many brokerage companies fail in this regard to educate their client on the nitty-gritty of trading.
ETX Capital stands out in this regard, as it offers world-class educational resources for traders. The trading education offered by ETX Capital is so good that they've gotten multiple awards recognition for their impact on trading education. Awards won by ETX Capital include 2018 and 2019 award for Best Trading Education by SHARES awards, 2017 UK FOREX awards for Best Forex Educators, and 2018 Online Personal Wealth Awards for Best Education.
ETX Capital provides webinars, ebooks, and courses for free on their website. They provide various courses to teach Contract for Difference trading, forex, indices, commodities, cryptocurrency, margin and trade risk, and risk management. The website also has tutorial to guide traders on how to use the various ETX Capital platform.
Platform
ETX Capital provides world-class platform for its traders including ETX MetaTrader and ETX TraderPro.
ETX MetaTrader 4 is a platform with high execution speed, and it executes most trades in less than 30 milliseconds. This means you can be assured of timely execution of your trades while trading on the ETX MetaTrader 4 platform. The platform also has an automated expert advisor which can relieve you, if you wish, of routine trading and analysis of markets. Automated trading advisor will help you to analyse price quotes and automatically execute your trading operations.
MetaTrader 4 is the number one trading platform and this is due to the variety of features offered by the platform. Features such as an easy to use One-Click-Trading, variety of plug-in tools which makes the platform modifiable to suit the need of the trader, availability of a charting software, timely execution of trades, extensive trading history, availability of an automated expert advisor, trading on the go, etc.
ETX TraderPro is an award-winning platform by ETX Capital which allows traders to be ahead of the market with the tools it provides for analysis. Traders on ETX TraderPro have over 5000 markets available to them for trading. Advanced charting tools, dynamic risk management and customized workspace are some ETX TraderPro.
The advanced charting tools ensures you can take advantage of trading opportunities with tools such as multiple chart types, split charting tools, trading for the chart, technical indicators and drawing tools. This charting tools will allow you to have a better overview of your trades, especially if you are a beginner, compared to trading with ETX MetaTrader. ETX TraderPro also has dynamic risk management which allows risk calculation before execution and hence you can easily set your stop and limit order.
Types of account
ETX Capital provides two different platforms for the traders to choose from depending on trader's preference. Traders registering an account with ETX Capital can open an account on either ETX MT4 or ETX TraderPro. Traders can still use the other platform for trading, however you have to send a mail to the customer service before this is possible. You are allowed to have up to five trading accounts on ETX Capital and accommodation for more accounts can be made by emailing the customer service.
Demo account is available on the two ETX Capital platforms separately. You can create a demo account for either ETX MT4 or ETX TraderPro. You will be provided with virtual money with which you can test your trading strategies and improve your trading skills. Demo account offers the opportunity to get familiar with trading tools and experiment with different trading strategies, without risking your money.
Opening an account
To open an account with ETX Capital is straightforward. You should go to the ETX Capital website, and click on 'create account'. Then you fill in your name, email, password and phone number. You will have to select which trading platform you want to register with, either MetaTrader 4 or TraderPro. Then you answer questions on your financial experience and trading skills. Then your identity will be verified as you will be asked to upload documents that verify your identity. After finishing these processes, then you can fund your account using an account in your name. With all that done, your can start trading Contract for Difference and spread betting in your market of choice.
Deposits and Withdrawals
Deposit can be done via online bank transfer, major credit and debit cards, e-wallets, etc. Only deposit from account registered to your name is accepted by ETX Capital, deposit from third party account is not accepted. Also, the account/card through which you want to make the deposit should be registered to the same address as the account you have with ETX Capital. Hence, you should take cognisance of this information while registering your account and while trying to deposit money to your ETX account. ETX Capital does not charge for making deposits, however your payment provider may charge you.
To withdraw money from your account, you need to request the amount you want to withdraw through your profile, then your request will be processed, and a confirmatory email sent to you. The money will be refunded to the account or card from which they were deposited. For withdrawals under £100, a £10 charge is deducted, whereas you are allowed 5 free withdrawals over £100, after which you will be charged £10 for subsequent withdrawals. How long it takes to receive your money will depend on the jurisdiction and method of withdrawal.
| | | | |
| --- | --- | --- | --- |
| Jurisdiction | Cards | Bank transfer | Skrill, Neteller and China Union Pay |
| United Kingdom | 2-5 business days | Within 24 hours | Within 24 hours |
| Europe | 3-5 business days | Up to 3 business days | Within 24 hours |
| Rest of the world | Up to 7 business days | Up to 5 business days | Within 24 hours |
Customer Service
An important aspect of a company is its customer service. This is even more important in the case of brokerage company, because traders are investing money and hence a good customer care is important to manage any issue that may arise.
ETX Capital provides good customer service that are available to clients from 7.30 am to 9.00 pm (GMT +0.00). They can be reached via email and their phone number.
Conclusion
ETX Capital is an award-winning company, with over 55 years of experience in the financial sector, who provides a world-class platform for trading Contract for Difference and spread betting in over 5000 markets. They provide personalized and tailored services to customers, in addition to an excellent customer service that provides support to their customers.