Start Your Journey With Binary Options Social Trading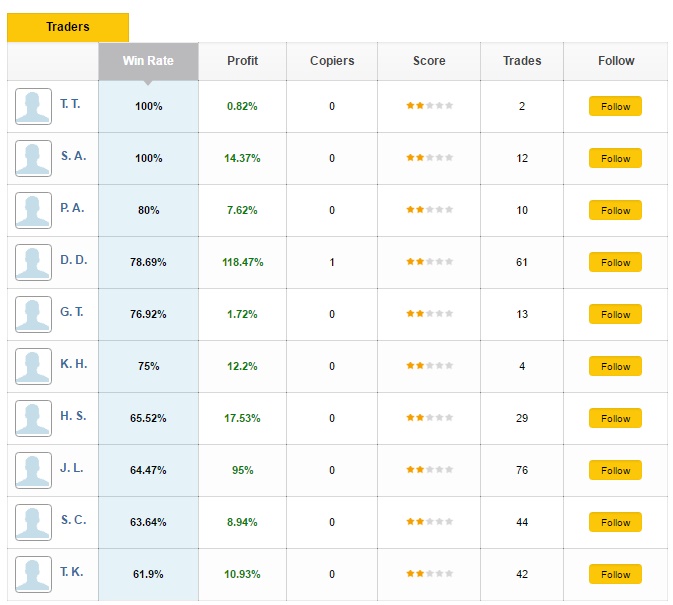 In this ever changing and expanding world, social trading is a very convenient option to make some real money. Social trading is the online hub for traders from around the world where everyone can share information, their experiences, tips in real time thereby veterans can help newbies master the art.
As the name suggests, binary means "two options". This is a type of trading that goes only in two directions and there is no middle way. The only two possibilities of Binary Options Trading are either a "Call" or a "Put". The Call option is selected when the investor thinks that the rates will rise and put option is opted for when there is a possibility that market rates will decline.
Types of Binary Options
There are two main and the most common types of Binary options:
1. Cash-or-nothing Binary Options
It is all about fixed amount of money; either you get cash or nothing at all.
2. Assets-or-nothing Binary Options/ Fixed Return Options
It involves the prize of assets. This option has an expiry date and time that trader will either paid all fixed amount of asset or loses his investment.
The Working of Binary Options
Binary options trading sounds a bit risky, but, it is the best opportunity to make money if you know the right procedure. Firstly, understanding the rules is crucial to be a successful trader. Secondly, shop around and get an idea of the deals, bonuses and different offers to know where the market's headed. Thirdly, select an asset and predict its rates whether it will increase or decrease. Ask your broker to show the percentage amount that you want to invest. Lastly, select the amount, timeframe and type of binary options. Click the right button and wait for the consequences.
There are certain formulas to determine the price of the option. Click here to know the formulas: http://www.asc.tuwien.ac.at/~juengel/simulations/fincalculator/doc/Binary.pdf
Binary options offer a wide variety of what you can trade. You can trade with assets like Indices, forex, commodities, stock and different currency pairs.
Benefits of Binary Options Trading
It has so much to offer.
It is the simplest way of trading to start with.
It involves few clicks.
Swift return on your investment with binary options.
Even low rates can offer greater rewards in short period of time.
It offers a wide variety of financial assets to trade.
It does not confine a trader; you can trade on any market condition anytime and anywhere in the world.
Risks of Binary Options Trading
There are very limited risks in Binary options because it is up to the trader how much he can afford. One of the biggest risks is the market risk because market movements are highly unpredictable. Secondly it offers a very precise profit and time-frame is the biggest risk to take because investors cannot move ahead before crossing expiry date and time.
Binary options social trading is the current and an exciting platform to make money with limited risks. It is the best way to start your journey in the trading world since it is highly suitable for beginner traders. Once you begin to practice it more, you can have a good stay in the aura of trading. Omega Options binary broker is one of the popular brokers that offers social trading for clients.